Read or Leave Reviews for Harrison's Automotive & Transmissions.
We are including links to review us on Google, or to create a review to be displayed on this website.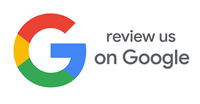 Harrison's Automotive & Transmissions
Average rating:
18 reviews
Mar 8, 2019
Highly recommended! Not to mention the super friendly staff!
City & State:
Easton Maryland
I've traditionally gone to the dealership for everything that I need for my car. When I went to my dealership they charged me $109 to "diagnose" why my check engine light was on, then quoted me an additional $500+ because it "required additional work to determine exactly what's wrong"...so, $600+ JUST to tell me what was wrong. I then take my car to Harrison's and after a few hours I get a call with a thorough explanation re: what's wrong along with a quote for the repairs. The repairs were done in less then a day and for less than what I was quoted. Yea, it was somewhat expensive, but it's transmission repair not an oil change. Highly recommended! Not to mention the super friendly staff!
Jan 22, 2019
I take my vehicles here for major work and I live an hour away.
I've had 2 separate vehicles worked on by them. One was a van that I had the transmission rebuilt on. I never had another problem with the vehicle. If I hadn't been hit head on several years later I'd probably still be driving it. The second vehicle I took there for a second opinion. One of my local shops told me I needed to replace my transmission because my shift solenoids were bad (even though they can be replaced) for almost three thousand dollars. Took it here and was told the wires had overheated and were fused. Cost me about 250. I take my vehicles here for major work and I live an hour away.
Jan 21, 2019
The Absolute Best!
I have been going to dealerships and automotive places for over two decades and Harrison's Automotive and Transmissions is the absolute best! My vehicle was towed to the dealership and the mechanics worked on it immediately. When I arrived to pay my bill, I received an in depth analysis from the mechanic about what was wrong with my vehicle. Superb customer service, everyone displays the utmost amount of integrity, and they are efficient and effective when working on your vehicle. Harrison's is a place that I trust and will definitely go back in the future. Anyone that I know, including friends, family, and co-workers/ colleagues, I will refer them to Harrison's Automotive and Transmissions.
Dec 28, 2018
The shop is pristine!
City & State:
Easton Maryland
Just had my 2015 Elantra engine worked on and had some engine components replaced. Harrison's team was extremely helpful and excellent in terms of communicating with me, and working quickly and efficiently. Very honest and friendly shop.

Car runs like new, and I had a pleasant customer experience; can recommend with full confidence.

Plus, the shop is pristine!
Aug 19, 2018
Exceptional Service
Exceptional service is their everyday standard
Jan 30, 2018
We Highly Recommend Them!
City & State:
Easton Maryland
The guys at Harrison's are the best! Reliable, efficient, expert and accommodating. We highly recommend them!
Dec 22, 2017
Recommend to friends and family
City & State:
Easton Maryland
Great dependable and honest service. Will recommend to friends and family.
Nov 18, 2016
WOW! These guys really take pride in their customer service.
City & State:
Stevensville, MD
I came to Harrison's because of all their great yelp reviews, and I am SO glad I did! I needed something clipped back on underneath my car, but it is lowered and hard to raise. I drove over, and told them I didn't care how much it cost, just please help me raise my car and attach the clips back on. The mechanic took it right back into the shop, and 15 minutes later gave me the keys back, saying it was all done. He had to use a few extra clips from his own stock, and I told him he could charge those parts with the labor. To my surprise he told me that it was no charge, that it was an easy fix, and he was just happy to help. WOW! These guys really take pride in their customer service. In only 15 minutes Harrison's has made a new life customer. Thank you!!
Nov 14, 2016
Tremendously honest, friendly and reliable auto repair facility.
City & State:
Easton Maryland
Just a tremendously honest, friendly and reliable auto repair facility. Lucky to have it in Easton! And of course....Heidi is the mortar of the business

Recommend to everyone!
Mar 8, 2016
Honest, timely and their work is second to none
My wife and I are loyal customers of Harrison's T & A, we have our F 150 Ford, Chevy HHR and now our Southwind Motor Home serviced there and wound not consider taking them anywhere else. They are honest, timely and their work is second to none.
Oct 22, 2014
Super
The crew at Harrison's has always been super with me

I have had work from oil changes to motor replacements to transmission replacement. This is one garage you could enjoy eating your lunch on the floor of the shop it is that clean you wouldn't believe it without seeing it
Feb 28, 2014
Help with Broken Car
My car started making this horrible sound on my way home from work. I live an hour and a half away from Easton and didn't know what was around so I called Harrison's, a bit frantic, because it was the closest place. It was right before their closing time and they had me come in anyway and they took a look at my car. Everyone there seemed super nice. I was extremely grateful and happy they were there to help me.
Jan 21, 2014
Best around!
Best around! Not only do you get great service on your vehicle but the level of professionalism starts at the top. I highly recommend Harrison's for all types of work!
Jul 28, 2013
Very Impressed
I am very impressed with the staff at Harrison's along with the quality of service! My suburban broke down 75 miles from home on a friday evening. They sent a truck for me (super nice guy), a free rental for the duration of my work and their cost was right in my price range. Being a woman myself, I enjoyed dealing with the ladies there. They know more about cars than most men I've met! Very, very happy here.
May 6, 2013
I would highly recommend Harrison's service
I went to Harrison's after paying $100 at Ford for basically nothing. Harrison's was awesome did a checkup for free and even let me use their car so I could drive back to work and all day the next day while my car was being fixed. I would highly recommend Harrison's service. Their quote was HALF of what ford's was which was really great on my wallet too. I drove 30 minutes out of my way to go here after reading the other reviews and will definitely be going back again for all my car needs.
Jun 10, 2010
Harrison's is a business that gets it!
City & State:
Church Hill, MD
I was referred to Harrison's by my local mechanic who did not have time to promptly do the work he felt was needed (he feared the worst, he said). He did me a real favor (he always has given terrific advice) by sending me there.


Harrison's is a business that gets it! Every interaction I had with them was an example of them "superserving" their customers' needs. After a diagnosis that seemed credible (especially on the heels of the prior one) it became clear that my 1994 Ford F250 truck needed a new or rebuilt transmission. Harrison's proceeded and had the job done in about three days. When I got the truck back it shifted as smoothly as silk. The price was very fair (I told my regular mechanic what I was charged and he said he could not have done it for the Harrison's price). But that's not the end of the story.


About a week later suddenly the transmission started shifting very hard and late. I immediately drove it to Harrison's (about 25 miles). Even though it was lunchtime, one of the mechanics came out immediately and checked it out. He determined that I had a blown fuse that controlled some speedometer functions (and hence the shifting). He replaced the fuse for free, gave me a smile and sent me on my way. You can judge for yourself whether that is terrific service.
Aug 6, 2009
I am very pleased!
City & State:
Hobe Sound FL
I went to Harrison's Transmissions after a very frustrating 2.5 hour wait at Norris Ford. My 2005 Ford Focus was having shifting problems, which had just started the day before.



HT hooks your car up to their computers in order to pull the codes from your car's computer (FOR FREE!). They also drive the car to help determine the problem (also FOR FREE!). This cost me $120 at the Ford dealership; it took me only 20 minutes at HT.



They asked me to come back the next day so that they could check the fluids and look everything over (a $74 charge usually). They determined that the transmission needed to be replaced due to metal being found in my fluids. They actually took me out and showed me so that I wasn't just taking their word for it.



I needed a car for the weekend, so normally they would book a rental for their customer upon request; however, they knew that I was in a bind and let me take their Mazda pickup truck for the weekend (for FREE)! They ordered the new transmission and gave me a $400 discount due to financial limitations. The transmission/labor was $2500 even, and they also rotated and balanced my tires, as well as changed my oil for me!



These guys are a real class act. They are extremely courteous, and concerned with their customer's satisfaction and well being. They will do anything they can to help their customer financially as well! I highly recommend HT. Take my advice: save yourself time, money, and stress and go here first. I know I sound like an advertisement, but I am very pleased!
May 4, 1999
Professional and Courteous
City & State:
Ontario, Canada
These days, it seems that people are quick to complain and usually slow to praise.


I would like to thank you and your team in the way you all helped my wife and myself in our hour of depair when the transmission went in our car (91 Dodge) while visiting your area on April 26/27.


The professional and courteous approach to solving our problem was very much appreciated.


Although we did not see as much of the surrounding area as we had intended, one day we will return and will be sure to stop by and say "Hi"


Once again, Thank You